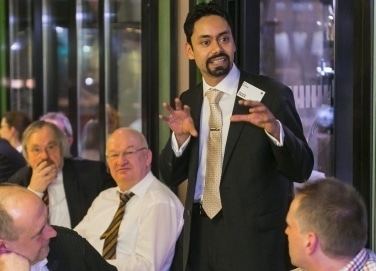 Create an innovative change culture in which change is lived and your projects are successfully implemented. The biggest enemy of excellent plans is everyday life. Around three-quarters of all good ideas are not implemented. This is exactly where we start. Through targeted measures and proven methods, we jointly reduce implementation barriers and accelerate the change process in your company – individually and goal-oriented.
Topics of this workshop series:
Identify and resolve hidden barriers
Strengthening cross-departmental cooperation
A conception of change measures
Targeted acceleration of change measures
Ability to change will be the most important strength of a company in the future.
Creating a sustainable culture of change
Faster implementation of new projects
Clear action plans and steps
Reduce costs and increase efficiency
Depending on the requirements, the workshops last 1 to 2 days and are individually adapted to the company's needs in consultation with the customer. Contact us for more information