Digitalization: concepts for business success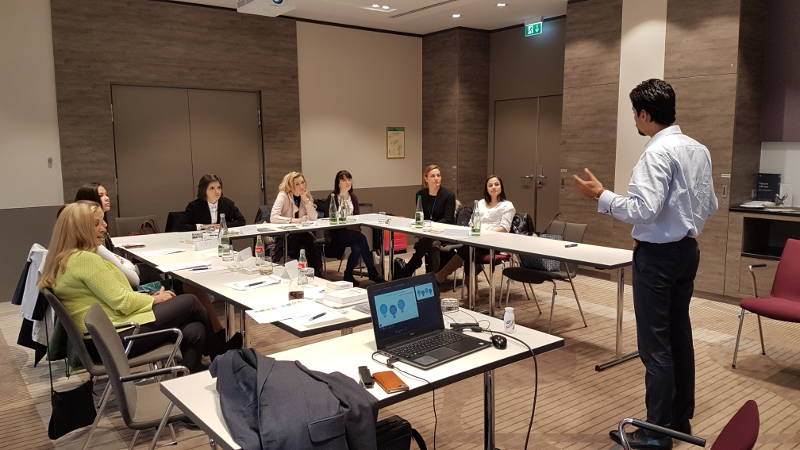 Plan the digital transformation in your business and take clear steps to make a successful change. The workshop Systematic Digitalization helps your company to successfully start into the future.
Which digitization measures really make sense? What is already there and which gaps need to be filled? Which return-on-investment do the measures bring and how can they be implemented most effectively? Kishor Sridhar's Workshop Systematic Digitalization answers key questions for your business and enables you to take clear targeted action.
Topics Workshop Digitalization with System
Inspire employees for the digital transformation
Identify necessary digitization measures
Develop effective, company-specific concepts
Concrete steps and measures for your company
The workshop Systematic Digitalization will be adapted to your needs and requirements. Together with you, we work out solutions for your specific industry to suit your corporate culture and your vision.
Decisive for the successful digital transformation is not actionism, but clever concepts and the involvement of employees.

The workshop Systematic Digitalization is tailored to the situation of the company, the industry, and the individual challenges. Likewise, the different previous knowledge of employees and managers is taken into account. Because goals should be achieved together. This tailor-made work creates maximum added value for your company.
A significant increase in the acceptance of digitization steps
Avoiding bad investments, stagnation and wrong turns
Clear action plans and steps for the digital transformation
Significant competitive advantage and higher earnings
Depending on the requirements, the workshops last 1 to 2 days and are individually adapted to the company's needs in consultation with the customer. Contact us for more information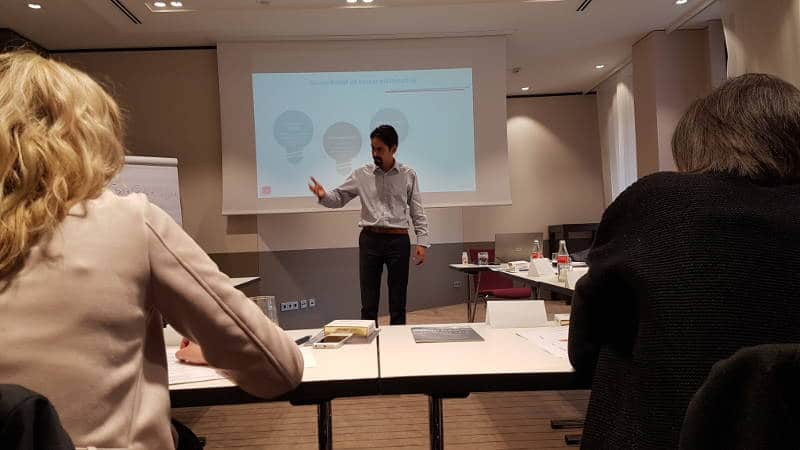 Fallbeispiel Workshop Digitalisierung mit System
Digitalisierung in einem deutschen Maschinenbauunternehmen
Ausgangsituation:
Ein deutsches Marketingunternehmen plante die Digitalisierung der Kundenprozesse. Es hatte, wie viele Unternehmen bereits ei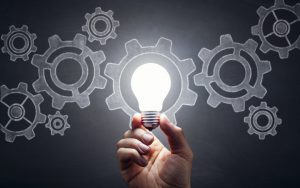 n System für CRM (Kundenverwaltung) und ein Dokumentenmanagement-System (DMS) eingeführt gehabt. Dies waren jedoch Einzelschritte. Eine ganzheitliche Strategie fehlte.
Workshop:
Wir passten den Workshop Digitalisierung mit System konkret auf die Unternehmensbedürfnisse an und erarbeiteten in zwei Tagen ein ganzheitliches Konzept für die Digitalisierung:
In einem ersten Schritt schufen wir eine Übersicht über den Wettbewerb und Neuerungen am Markt, mit denen das Unternehmen in Zukunft konfrontiert sein würde
Wir analysierten Kundenebedürfnisse und wie sich diese in einer zunehmend digitalisierten Welt sich ändern
Nun kam der schmerzhafte Schritt. Wir betrachteten den gesamten bestehenden Kundenzyklus und schauten uns an, wie dieser tatsächlich den neuen Anforderungen gerecht wurde.
In einem weiteren Schritt entwarfen wir den optimalen, digitalisierten Kundenzyklus und daraus erwachsenden Anforderungen.
Da es der Anspruch des Workshops Digitalisierung mit System es ist, Digitalisierung nicht als Selbstzweck zu betreiben, sondern zielorientiert, überprüften wir, an welchen Schnittstellen, welche Form von Digitalisierung Sinn macht. Ebenso definierten wir konkrete Punkte, wo eine persönliche Schnittstelle sinnvoll ist.
Abschließend erstellten wir einen kompletten Maßnahmenplan.
Selbstverständlich wurden auch externe Software-Lösungen benötigt. Im Anschluss an den Workshop Digitalisierung mit System sichteten und bewerteten Lösungskomponenten durch Drittanbieter. Wir achteten darauf, dass keine Insellösungen entstanden, sondern die System optimal auf einander abgestimmt und erweiterbar waren.
Ergebnisse:
Nach drei Monaten begann die Implementierung der Module. Nach weiteren drei Monaten war die Digitalisierung erfolgreich abgeschlossen. Eine Evaluiierung im Rahmen einer Folgeveranstaltung des Workshop Digitalisierung mit System
Unterschreitung des erwareten Zeitplans um zwei Monate
Reduzierung der Prozesskosten um ca. 15 Prozent
Steigerung der Neukundengewinnung um ca. 20 Prozent
Besonders wurde durch die Geschäftsführung hervorgehoben, dass Ängste bei den Mitarbeitern genommen wurden und die Digitalisierung passgenau auf die Anforderungen des Unternehmens erfolgt worden waren.
Eine weitere Digitalisierungsrunde ist bereits angestrebt, da in dem Workshop ebenfalls erkannt worden war, dass Digitalisierung niemals endet. Vielmehr ist es ein andauernder Prozess.
Sollten Sie interesse an unserem Workshop Digitalisierung mit System haben, können wir Ihnen gerne weitere Erfolgsbeispiele nennen.
Gerne können wir auch Ihre persönliche Herausforderung in Ihrem Unternehmen erörtern und ein erstes Lösungskonzept erarbeiten. Wenden Sie sich einfach direkt an uns: Kontakt