Latest insights for your business success
In order to always show his customers the latest findings and trends, Kishor Sridhar initiates, supervises and accompanies numerous market studies in corporate practice. The research is done i.a. as part of his teaching career for the Higher School of Wismar for Applied Science in the form of supervised master theses.
The market studies uncover new relationships and market opportunities and provide practical added value for companies. All his supervised works are therefore highly relevant for everyday business.
Below is a selection of current research:
Influencing factors on the impact of the manufacturer and user-generated product videos; Lisa Behnken (M.A.), Dipl.-Ing., MBA Kishor Sridhar, Prof. dr. Helmut Ernst; June 2017
Market Research 4.0: Crowdsourcing in the FMCG industry; Louisa Wascher (M.A.), Prof. dr. Alexander Fischer, Dipl.-Ing., MBA Kishor Sridhar; October 2017
The digital transformation of the fashion industry: impact of fashion e-commerce; Sebastian Doeker (M.A.), Prof. dr. Alexander Fischer, Dipl.-Ing., MBA Kishor Sridhar; October 2017
The status symbol automobile in transition; Daniela Backhaus (M.A.), Dipl.-Ing., MBA Kishor Sridhar, Prof. dr. Jan Helmke; August 2017
From product vendor to solution provider – New customer requirements for IT service companies; Jonas Blankenburg (M.A.), Dipl.-Ing., MBA Kishor Sridhar, Prof. Dr. Jan Helmke; November 2017
The use of social media in B2B sales – opportunities and barriers; Steffen Hoog (M.A.), Prof. Dr. Helmut Ernst, Dipl.-Ing., MBA Kishor Sridhar; February 2018
Target group-oriented product communication in online marketing using the example of social networks; Carolin Grohmann (M.A.), Dipl.-Ing., MBA Kishor Sridhar, Prof. dr. Helmut Ernst; December 2016
Challenges of the market introduction of new technologies using Virtual Reality as an example; Tim Hollje (M.A.), Dipl.-Ing., MBA Kishor Sridhar, Prof. dr. Michael Schleicher; October 2016
Purchase decision motives in the construction-related trades; Andreas Buschner (M.A.), Dipl.-Ing., MBA Kishor Sridhar, Prof. dr. Jan Helmke; October 2017
New approaches in B2B sales in the context of Generation Y; Dipl.-Ing., MBA Kishor Sridhar et. al, November 2017
Identity formation and self-image by potential customers as success factors; Eileen Ehrhardt (M.A.), Dipl.-Ing., MBA Kishor Sridhar, Prof. dr. Jan Helmke; February 2017
Customer satisfaction and customer satisfaction analysis in three-stage distribution channels; Dusan Tegeltija (M.A.), Dipl.-Ing., MBA Kishor Sridhar, Prof. dr. Jan Helmke; October 2017
The influence of customer personality on sales-relevant KPIs; Viktoria Mess (M.A.), Dipl.-Ing., MBA Kishor Sridhar, Prof. dr. Helmut Ernst; October 2017
Marketing strategies for offers of hybrid value creation in mechanical engineering; Lena Rieth (M.A.), Dipl.-Ing., MBA Kishor Sridhar, Prof. dr. Helmut Ernst; October 2017
Cause-related marketing as a success factor in B2C; Jacqueline Christin Gensch (M.A.), Dipl.-Ing., MBA Kishor Sridhar, Prof. dr. Alexander Fischer; October 2017
From traditional medical device manufacturer to solution provider – Requirements for hip and knee endoprosthetic care concepts from the customer's point of view; Philipp Eichler (M.A.), Dipl.-Ing., MBA Kishor Sridhar, Prof. dr. Helmut Ernst; November 2017
Determining the maximum price acceptance for achieving the highest possible profitability of a company in the service sector with the example of a fitness studio (with blocking note); Isabell Katharina Horst (M.A.), Dipl.-Ing., MBA Kishor Sridhar, Prof. Dr. med. Jan Helmke; July 2017
Relationship Marketing: Cross Marketing in the OES – opportunities and risks of preventive maintenance of wearing parts to increase revenues per customer using the example of batteries for commercial vehicles; Katharina Oertelt (M.A.), Dipl.-Ing., MBA Kishor Sridhar, Prof. dr. Jan Helmke; May 2016
Promotional measures in the German vending market of the confectionery category based on the analysis of customer needs; Niklas Thiele (M.A.), Dipl.-Ing., MBA Kishor Sridhar, Prof. Dr. med. Barbara Haenschke; October 2016
The design of the sustainable distribution of today's IT system houses based on future customer requirements; Philipp Dumhard (M.A.), Dipl.-Ing., MBA Kishor Sridhar, Prof. dr. Helmut Ernst; October 2016
Leadership & Organization
Necessary delineation of areas of competence in a matrix structure using the example of a service company in the B2B environment; Adrian Link (M.A.), Dipl.-Ing., MBA Kishor Sridhar, Prof. dr. Jan Helmke; November 2017
Generation Y – New Employer Engagement Requirements; Dipl.-Ing., MBA Kishor Sridhar et. al. November 2017
Employer image and employee retention – Crucial factors for the target groups of university graduates; Christine Lenniger (M.A.), Dipl.-Ing., MBA Kishor Sridhar, Prof. dr. Helmut Ernst; February 2017
Gender effects on the distribution of consulting-intensive products and services; Dipl.-Ing., MBA Kishor Sridhar, et. al. December 2016
The challenge of brand management in times of change based on the example of the sale of Adam Opel AG to PSA Groupe; Daniela Maria Rauch (M.A.), Dipl.-Ing., MBA Kishor Sridhar, Prof. Dr. med. Alexander Fischer; March 2017
Conditions for a smooth interaction between sales and marketing taking into account potential areas of conflict; Jenny Rosenblatt (M.A.), Dipl.-Ing., MBA Kishor Sridhar, Prof. Dr. Helmut Ernst; November 2017
Does promotion of women increase company growth? – An empirical study on the benefits and needs of women's networks in companies; Mara Maria Schmidt (M.A.), Dipl.-Ing., MBA Kishor Sridhar, Prof. dr. Lars Fend; October 2017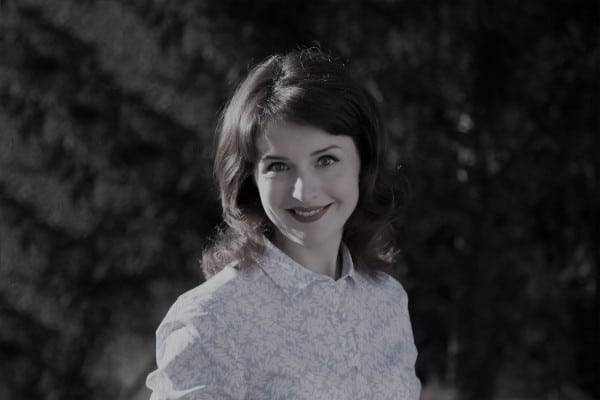 Dr. Tatiana Voylokova – Head of Consulting & Research

Do you have questions about Kishor Sridhar's research? Then contact us. We are glad to help.

Email: t.voylokova@sridhar.de

Tel: 089 / 12 50 185 – 00